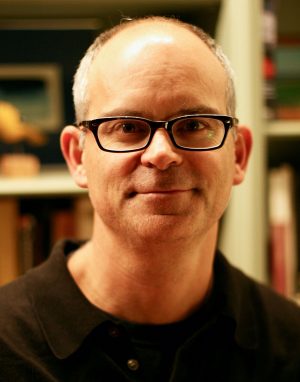 Jotham Burrello is a writer, teacher, publisher, farmer, and multimedia producer. He is the author of the Writers' e-Handbook and producer of So, Is It Done? Navigating the Revision Process. Other writing has appeared in literary journals, the Hartford Courant, the Christian Science Monitor, and he's a proud winner of the New Yorker caption contest. He teaches writing at Central Connecticut State University, directs the Yale Writers' Workshop, and is the former publisher of the award-winning Elephant Rock Books. He's working on a new book.
Jotham was born in Fall River, Massachusetts though grew up in Bloomington, Indiana. His father was a professor at Indiana University. Jotham graduated from Indiana and received his MFA from Columbia College Chicago. In the 1990s he founded the video production company Elephant Rock Productions and produced the public radio program, America's Learning for WFIU. He and his wife currently raise boys and flowers on Muddy Feet Flower Farm in Ashford, Connecticut.
The name Jotham (pronounced Jo-thumb) appears in Judges 9. The story goes something like this, Jotham escapes the sword of his brother Abimelek, speaks to an olive tree, and to avenge the killing of his 70 brothers by Abimelek, God puts the curse of Jotham, son of Jerub-Baal, on the people of Shechem. Three years later a woman strikes Abimelek in the noggin with a millstone. He dies. Jotham lives. It's one wicked chapter.